WE FOUND OURSELVES AMONGST A SEA OF UNINSPIRING HARD SELTZERS AND WANTED MORE.
ON A RECENT TRIP TO THE BODEGA, WE FOUND OURSELVES AMONGST A SEA OF UNINSPIRING HARD SELTZERS. WE WANTED MORE THAN MALT LIQUOR, ADDED SUGAR, AND AN ARTIFICIAL TASTE. SO WE SET OUT TO CREATE TECODA , AND SHARE IT WITH THE WORLD. WE TOOK TEQUILA'S ICONIC AGAVE PLANT AND FERMENTED IT. WHAT WE DISCOVERED WAS THE WORLD'S SMOOTHEST HARD SELTZER. TECODA IS A DRINK FOR US, FOR YOU, FOR OUR FRIENDS – EVEN OUR ENEMIES – AND ALL THE TEQUILA SODA DRINKERS WHO ARE DONE PACING THE BEVERAGE AISLE. SO, CRACK ONE OPEN AND ENJOY THE SUBTLE HINTS OF FRESH FRUIT AND HERBS AT ONLY 80 CALORIES, WITH NO ADDED SWEETENERS OR SUGARS. - TECODA FAM
FROM FARM TO CAN
Our farm is located in the highlands of Jalisco, Mexico where our Blue Weber agave is estate grown & hand harvested following a  5-7 year maturation period.
The bulb of the agave's (piña)  is then baked and shredded in order to extract juice. We ferment this juice and add our carbonated spring water and add a splash of  fresh juice and herbs.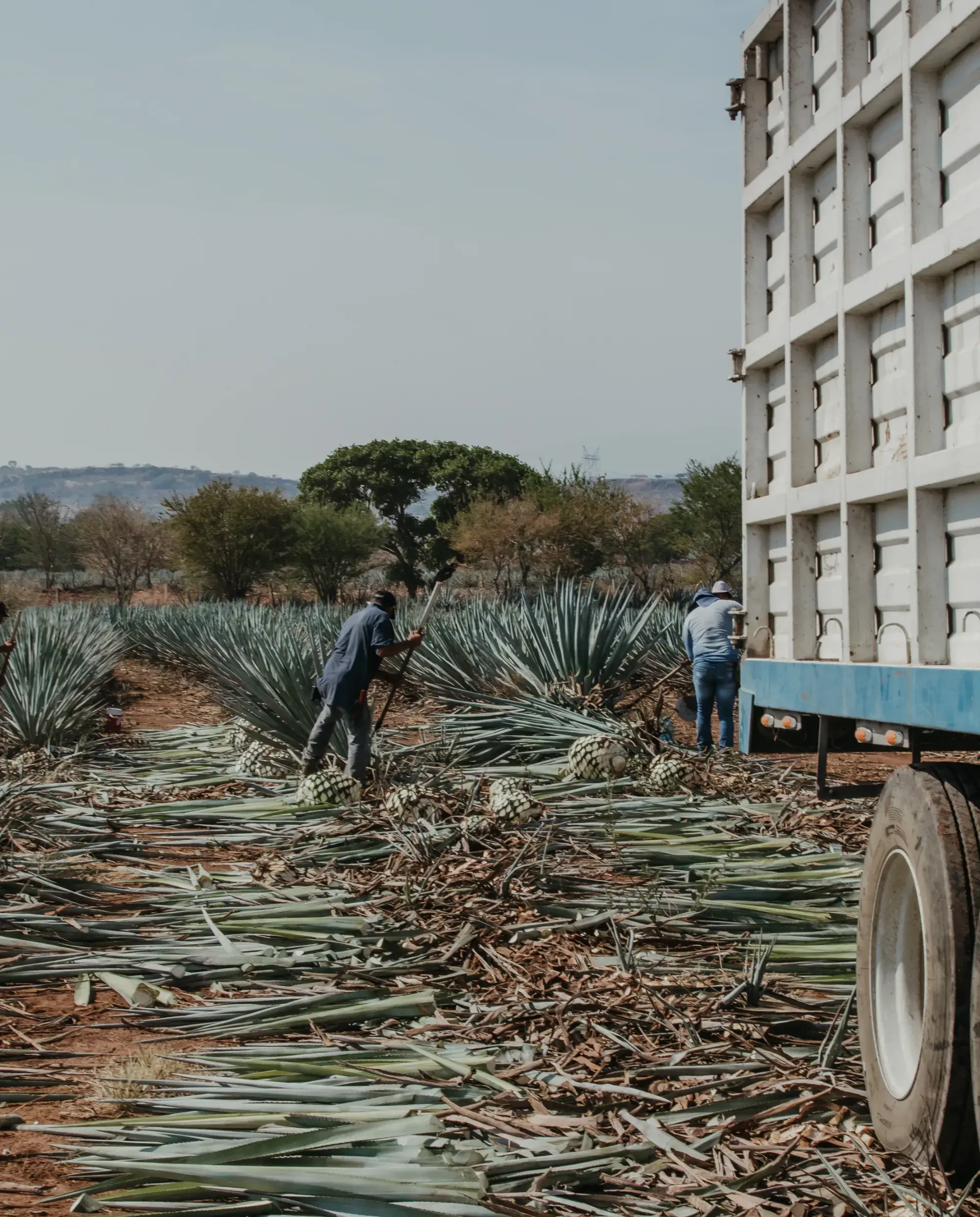 SUSTAINABILITY
Without sustainability, everything is, well, pretty unsustainable. We keep close tabs on our carbon footprint, actively offsetting our emissions and giving back to environmental causes that protect our planet.
REGENERATIVE FARMING
Our agave is harvested in Jalisco, Mexico (the birthplace of tequila) where we replant every agave we harvest and compost our biomass waste back into the soil where the future of Tecoda grows.

6,000 AGAVE PLANTS BY 2025
Through our 1:1 initiative we plan to replant 6,000 agave plants on local family farms to offset each plant harvested.